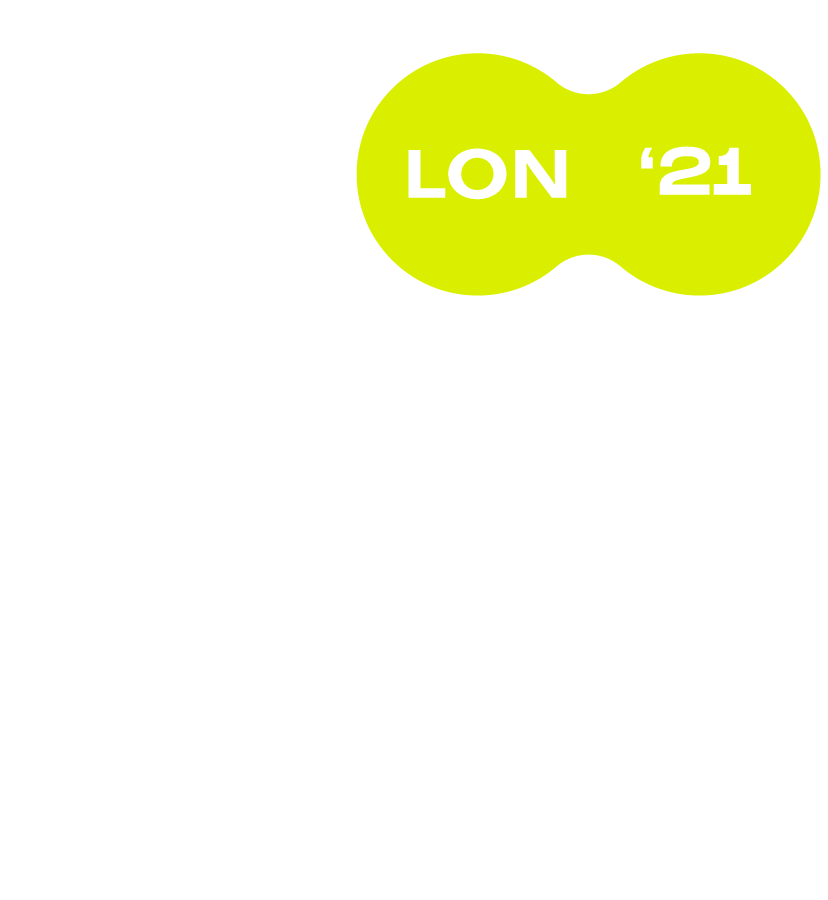 NEWVIEW SCHOOL London
Take Your xR Works To The Next Level Learn xR Expressions From World-Class Artists
NEWVIEW SCHOOL London Now Accepting Applications Online
NEWVIEW SCHOOL is a program for new expressions where participants learn about "xR as a Comprehensive Art" to design unprecedented experiences.
Gain exclusive access to fundamental ideas for xR expression from world-class lecturers who are also artists and content creators. Develop the confidence to take your xR works to the next level.
About NEWVIEW SCHOOL

The growth of xR (AR/VR/MR) as a technical field has been remarkable, and various trials are taking place with the arrival of the 5G era, resulting in the successive creation of products.

At NEWVIEW SCHOOL, world-class lecturers incorporate contemporary digital technology and ideas to design new expressions and experiences. These are brought together to build a curriculum designed to nurture fundamental thoughts and expressions in AR, VR, and MR. This year's school will be held online bringing these world-class lecturers to the comfort of your own personal workspace.

We aim to foster diversity accompanied with substance in the xR field. We are still in the infancy of xR, and we hope that through NEWVIEW SCHOOL and its participants new xR creations can be built that will inspire the next generation of artists and content creators all over the world.
NEWVIEW SCHOOL London 2021
NEWVIEW SCHOOL London will be hosted online in 2021. Attendance is possible from anywhere in the UK.
Date and Time

Starting: 19 June 2021  (Saturday)
14 lectures in total
All held from 10:00 a.m. ~ 3:00 p.m.  (occasionally some lectures may extend later than 3:00 p.m.)
* The detailed schedule is listed in the "Operational Curriculum" below.


Ending: 25 September 2021  (Saturday)  

Venue

Online Lectures: Provided through "Zoom" Video Communication
Office: Not applicable for 2021


* All lectures will be held online. If novel coronavirus infections subside, we plan to use real world venues for in-person meet-ups.

Capacity

40 participants max.
* Student Internships: Available to 2 people
(Interns may be asked to help with back-office work which can include assistance with operations and occasional report creation. The tuition fee for all lectures may be discounted or waived.)

Tuition

₤450.00
* The tuition fee is for all the lectures.
* Software required for certain lectures will need to be purchased. The cost is expected to be below ₤65.00.
* Oculus Quest 2 head-mounted displays  (HMDs)  can be provided for the duration of the school. HMDs are required to be returned by 31 October 2021  (delivery address will be disclosed separately)

Meet Up

We will hold an advance explanatory meeting online for those who are considering enrolling.

Join the NEWVIEW SCHOOL London 2021 Meet Up during any of the following dates:
1. 18 May 2021  (19:00 – 20:30)

2. 22 May 2021  (13:00 – 15:00)

* Meet Ups will be held online. Please come back to see the official Meetup link prior to the date of the event.
Features of the Lecturers
The lecturers are world-class creators thriving in various fields

Direct access to world-class lecturers in fields that include art, music, architecture, and fashion. NEWVIEW SCHOOL lecturers are artists and creators who incorporate 3D and other contemporary digital technologies and ideas for expressions into their daily work. NEWVIEW SCHOOL brings lecturers and participants together with the intention of cultivating the next generation of xR creation.

Gain in depth knowledge of STYLY as well as the basics and applications of Unity

STYLY is the application at the center of NEWVIEW SCHOOL. In the school you gain in depth knowledge of the STYLY application and additionally other software applications such as Unity. STYLY is presented in combination with Unity and other tools in thoughtful presentations that include both theoretical and technical instruction.

Submit your graduation work as an entry in the NEWVIEW AWARDS 2021

Your graduation work will be submitted as an entry in the "NEWVIEW AWARDS," which received a total of 219 entries from 7 countries across the world in 2020. Prizes include cash winning as well as exclusive collaboration with other artists, creators, and major companies. We look forward to seeing xR works from all over the world!.
DANDELION

Ryo Takegawa from xorium
AWARDS 2020 SILVER PRIZE


Displays XR

Tomoro Hanzawa
AWARDS 2020 SILVER PRIZE / SUPER DOMMUNE PRIZE

gaze on me

Miki Nigo
AWARDS 2020 SILVER PRIZE

nwe 2021 SPRING SUMMER WOMEN'S FASHION SHOW

Augmented Fashion Research
AWARDS 2020 MEDIA AMBITION PRIZE

Nether World

Mayuka Otsuki
AWARDS 2020 au SMART PASS PREMIUM PRIZE

AR to kill your ex-boyfriend

Yuka Kamakura
AWARDS 2020 FINALIST

World Collider

Tomo Kihara
AWARDS 2020 FINALIST

GABBER AR for STYLY

JACKSON kaki
AWARDS 2020 FINALIST
Lecturers and Technical Advisor
Guest Lecturers

Guest lecturers from a variety of genres provide specialized teaching to allow students to learn the essence and breadth of thought and expression.
Alex Rühl

Virtual reality filmmaker

Patrick Haraguti

CTO Fallen Planet Studios

Alex Harvey

RiVR, Co-Founder and Creative Director


Lili Éva Bartha

XR Creative Tech Lead and Founder of Digital Fashion Framework innovation lab

Rosie Summers

3D animator and Virtual Reality Artist
Lead Lecturer

In addition to giving lectures, our lead lecturer provides feedback on participant productions and guidance that increases the quality of the expressions and experiences in their works.
Barney Kass

Artist , Designer
Technical Advisor

Technical advisor supports production from a technical standpoint and helps resolve issues.
Sean Rodrigo

Immersive Artist
NEWVIEW SCHOOL Learning Process
NEWVIEW System for Developing the Next-Generation of xR Artists
01. AR and VR Joint Curriculum

Start with basic lectures on how to design experiences in 3D. Participants learn about expression in works through both AR and VR .

02. Early Online Study about the Basics of Tools

An online environment has been created to allow participants to study how to use production tools like STYLY and Unity prior to joining NEWVIEW SCHOOL. Prior knowledge of these tools will help participants focus on production and improving their expression during lectures.

03. Seminar System

Learn about xR expressions from professional xR artists and creators who share their insights as lecturers. Feedback and knowledge sharing is a key proponent of the seminar system where not only lecturers share their ideas, but also participants are encouraged to share their creative work with lecturers and other participants in a unique exchange experience.

04. Technical Support

Support is provided to all participants. Staff are available to assist in troubleshooting and resolving technical issues with STYLY and Unity tools.
The following is the planned lecture schedule.  (The order of the curriculum is subject change.)  
[Curriculum Schedule]
Lecture Title
Date

Online Orientation / Meet-and-Greet / In-Person Primer Curriculum

Attending participants will be given a short orientation about the NEWVIEW SCHOOL Program followed by a meet and greet of the technical advisor  (s)  for the program. An In-Person Primer Curriculum will begin with an abbreviated version of the Self-Study Primer Curriculum outlined in a separate document.

19 June 2021

What are 3-Dimensional Expressions?

The graphic representation of visual reality, but in a virtual space requires a thorough understanding of 3D Expression. In this lecture, we dig deeper into what is 3D Expression and how we use it in xR. Understanding observations, perspective, forms, lines, compositions, and space are some of the points that will be discussed.

26 June 2021

Exclusive Features – STYLY Geomarkers for AR and STYLY Sessions for VR

Sharing or distributing xR works are just as important as creating them. In this lecture, we look at some of the exclusive features available from STYLY for sharing xR content. STYLY Geomarkers and STYLY Sessions are two such features that will be discussed.

3 July 2021

Storytelling

Every xR work needs to have good storytelling. Transitioning through virtual space is an unfamiliar experience for many, therefore, a story needs to be developed to help people move through virtual reality without being lost. In this lecture we explain how a well-designed story can help the viewer transition through your xR work with ease.

10 July 2021

Perception, Design, and Interaction

Basics of Unity Refresher / Uploading Unity Content to STYLY / Visual Programming   (Playmaker) Basics / Physics / Interaction

Understanding xR perception from various perspectives. How we perceive the virtual world is much different than how we perceive our physical and real space. Building a virtual space using 3D aspects can be difficult, but the idea here is to not limit our thinking to how we perceive the real world. In xR we can build impossible scenarios. Interaction in virtual space may be difficult to achieve depending on the story you are trying to tell. Some xR artists may only want viewers to simply spectate and observe, where other artists may want to build a virtual interactive experience. In this lecture, we think about physical laws and how we can use them and manipulate them to enhance the xR experience.

17 July 2021

Emotion
Using Materials, Shaders, and Textures

Creating the "wow factor" in virtual space can be difficult without understanding how we can trigger a viewer's emotions. We use materials, shaders, and textures to change the emotional feeling of a virtual space. Changing the mood of a virtual space requires a deeper understanding of the story you are trying to tell.

24 July 2021

Space and Immersion
Using 3D Data / Photogrammetry

Creating boundaries in the virtual world will require a good strategy. In this lecture, space and immersion comes into question as we try to control and direct the viewer in a certain course. We also look at photogrammetry and how 2D media can be made to create 3D space.

31 July 2021

Open Seminar: Midterm Project Presentations
Sharing Our xR Works / Peer and Technical Support

Participants can share their current progress on their xR works and receive questions, comments, and constructive feedback to help enhance their works.

7 August 2021

Sound
Using Audio / Particles

Enhancing the xR experience may require audio. Using music, sounds, and particle movement can dramatically change the mood of a virtual space. In this lecture, we learn how sound can make a big difference in xR.

14 August 2021

Visual
Animation / Feedback

Animated visuals can enhance an xR work. Simple animations and movement can help the viewer understand an xR experience. In this lecture, we get a chance to see how animated 3D assets vs. rigid 3D assets can really change an xR work.

21 August 2021

Fashion, Art, Culture and xR
Target Audience

Whether your work is part of the Fashion, Art, or Culture trades it is important to understand your target audience. In this lecture, we look at a few examples from the previous NEWVIEW AWARDS that effectively reach their audience.

28 August 2021

London xR Artist Showcase

In this lecture, we look at and become inspired by an active xR artist and their current works. This xR artist will share their thoughts and experience with you in this exclusive open seminar.

4 September 2021

Open Seminar: Project Presentations – 1
Strengthening Our xR Works / Technical Support

Participants can share their current progress on their xR works and receive questions, comments, and constructive feedback to help enhance their works.

11 September 2021

Open Seminar: Project Presentations – 2
Strengthening Our xR Works / Technical Support

 Participants can share their current progress on their xR works and receive questions, comments, and constructive feedback to help enhance their works.

18 September 2021

Open Seminar: Support for Production for Awards
Submission and Creative Discussion NEWVIEW SCHOOL Graduation and Program Certificates

25 September 2021
1. Enrollment Period

12 April 2021 (Monday) 10:00 - 30 May 2021 (Sunday) 17:00 (BST)


2. Notification of Admission

After 1 June 2021 (Tuesday) , successful candidates will be notified of their acceptance to NEWVIEW SCHOOL with a welcome package. Included in the welcome package is information about the NEWVIEW SCHOOL London Program, NEWVIEW SCHOOL Terms and Conditions, how to pay tuition fees, and the pre-registration procedure to access the online curriculum when the admission results are notified.

* Notification of Admission will be sent individually after 1 June 2021 (Tuesday) .


3. Confirmation of Attendance

Agreement to NEWVIEW SCHOOL Terms and Conditions and Tuition Payment are required to reserve your space in NEWVIEW SCHOOL. Participant confirmation (Space Reservation) is completed by tuition payment. Payment is requested within one week after Admission notification. Exceptions can be made depending on a case-by-case basis.


4. Final Steps

In the weeks leading up to the official start of NEWVIEW SCHOOL, participants are asked to review NEWVIEW SCHOOL Online Modules. Modules are accessible after your payment of tuition. Information on registering for access to NEWVIEW SCHOOL Online Modules is included in your welcome package. We encourage all participants to thoroughly review this material.


5. School Attendance

Participants will be given access information to the live online school in the days prior to the school start. Please check your email for this information. Lectures occur weekly (every Saturday) starting at 10:00am and will last 4 to 6 hours depending on the lecture planned.

Our Admissions Team will review the applications of those who desire to enroll in NEWVIEW SCHOOL continuously as applications are received. Please start the NEWVIEW SCHOOL application process after confirming the "Application Conditions" shown below.

The application questions listed in "Form Entry Items" are to be filled out, this will include some personal information. By applying to NEWVIEW SCHOOL, you agree to the aforementioned "Timeline of Events." Enrollment is not guaranteed, and applicants can cancel their enrollment process at any time. Please review the "Terms and Conditions" of NEWVIEW SCHOOL before continuing.

*Google Forms is used for the form. Please log in to your Google Account beforehand.

Computer Recommendations

Prospective participants are required to have their own computer.

The recommended system requirements for STYLY  (STYLY Studio)  are below:
OS: Windows  (64bit)
Mac GPU: discrete GPU  (NVIDIA, AMD) , Intel

→ Click Here for More Details

Internet Recommendations

It is also recommended to have a stable network environment to support all online lectures and materials.

Head Mounted Displays  (HMDs)

As part of the NEWVIEW SCHOOL offering, the school will provide New Oculus Quest 2 HMDs to participants who wish to use one. These HMDs can be used for testing VR works. HMDs are to be returned in well-maintained and fully operational condition by 31 October 2021.

Entry to NEWVIEW AWARDS 2021

We require participants to submit their graduation work as an entry to the "NEWVIEW AWARDS 2021" held in Tokyo, Japan. Qualifying XR works could win up to $20,000  (~₤14,500)  and the chance for professional collaboration with other artists, creators, and major companies. Entry to the NEWVIEW AWARDS starts 3 August 2021  (Tuesday)  and ends 1 November 2021  (Monday)

NEWVIEW SCHOOL Online Primer Modules

Completing the NEWVIEW SCHOOL Online Primer Modules is required prior to school starting on 19 June 2021. A condensed version of the Online Primer Modules will be provided on the first day, but this presentation is only a refresher to your own self-study. Self-study of the Online Primer Modules may take 10 to 20 hours to complete. The Online Primer Modules will provide instruction on STYLY, Unity, PlayMaker, HMDs, and more.

* Please Note: Access information of the NEWVIEW SCHOOL Online Primer Modules will be provided in the Welcome Package that will be delivered to admitted applicants. The modules are viewable only online so a computer with a stable network environment is necessary.

Applicant Questions and Personal Statements  (Form Entry Items)

Please tell us why you wish to apply to NEWVIEW SCHOOL.  (About 200-250 words)

What challenges do you wish to overcome by attending NEWVIEW SCHOOL and what kind of xR work do you want to make?   (About 200-250 words)

Please tell us what your favorite xR work is and why it is your favorite?  (About 200-250 words)

Application Period

The application acceptance for NEWVIEW SCHOOL London 2021 will begin 12 April 2021  (Monday)  at 10:00 a.m.  (BST)  and end 30 May 2021  (Sunday)  at 5:00 p.m.  (BST)

The Notification of Admission will be announced individually on 1 June 2021  (Tuesday)  or later.

Cancellation Policy

If you wish to cancel your attendance to NEWVIEW SCHOOL, please contact us within one week of your Notification of Admission.

If we cannot confirm your payment within one week after we inform you of your admission, and if you cannot confirm your intention to attend NEWVIEW SCHOOL, we will consider it as a cancellation and we will notify the next person on the admissions wait list.
School Organizer
Psychic VR Lab Co., Ltd.
Contact
NEWVIEW SCHOOL London Operating Office: info-uk@newview.design